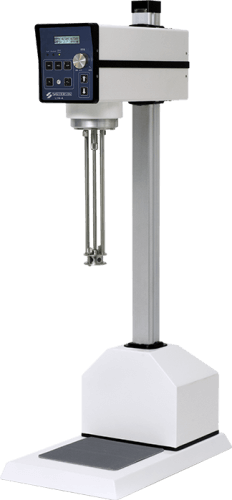 Laboratory Mixers
Suitable for the widest range of applications – mixing, emulsifying, homogenizing, disintegrating and dissolving . With a capacity from 1 ml up to 12 liters and the ability to mix in-line with flow rates up to 20 liters/minute, they offer excellent reproducibility when scaling up to full-scale production.
Multistage mixing/shearing action as materials are drawn through the specially designed Silverson workhead
Comprehensive range and easily interchangeable workheads and screens are available.
Allow any machine to be adapted to perform a wide range of mixing operations including emulsifying, homogenizing, disintegrating, dissolving, dispersing, blending, particle size reduction and de-agglomerating.