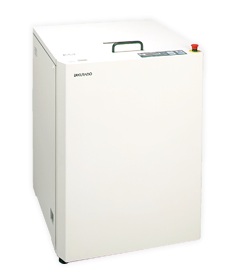 KK-5000 (5kg x 2 cups)
Breakthrough for mixing/kneading and deaeration!
MAZERUSTAR uses no blades or rods and requires no cleaning! But, it remains free from contamination. With its dual-variable rotation-revolution ration, the system can be used to mix a broad range of materials. Gear-driven operation ensures high reproducibility (on most models).
Standard container:4L dedicated container made of PE
Processing capacity:(5kg x 2 cups)
Power consumption:Approx.7kW
External dimensions(WDH):790x892x1080
Weight of main unit:Approx.470kg